Directly opposite of Buenos Aires, about 50km across the river, the little colonial town (the name says it all) of Colonia tends to attract a lot of Argentine visitors. It is also the first place where I bumped into some international travellers, which after a couple of days of walking the streets of Montevideo on your own was a nice change as well.
The town was very quiet, though it could have something to do with the fact that it was sunday. Sometimes it almost seemed like a ghost town. Luckily standing on top of the light house there were several people visible in the streets, including an all dressed up group of 4 playing some sort of bongo´s with one elderly lady dancing in front of them. All five of them were wearing very colourful outfits, but unfortunately for them everybody was ignoring them.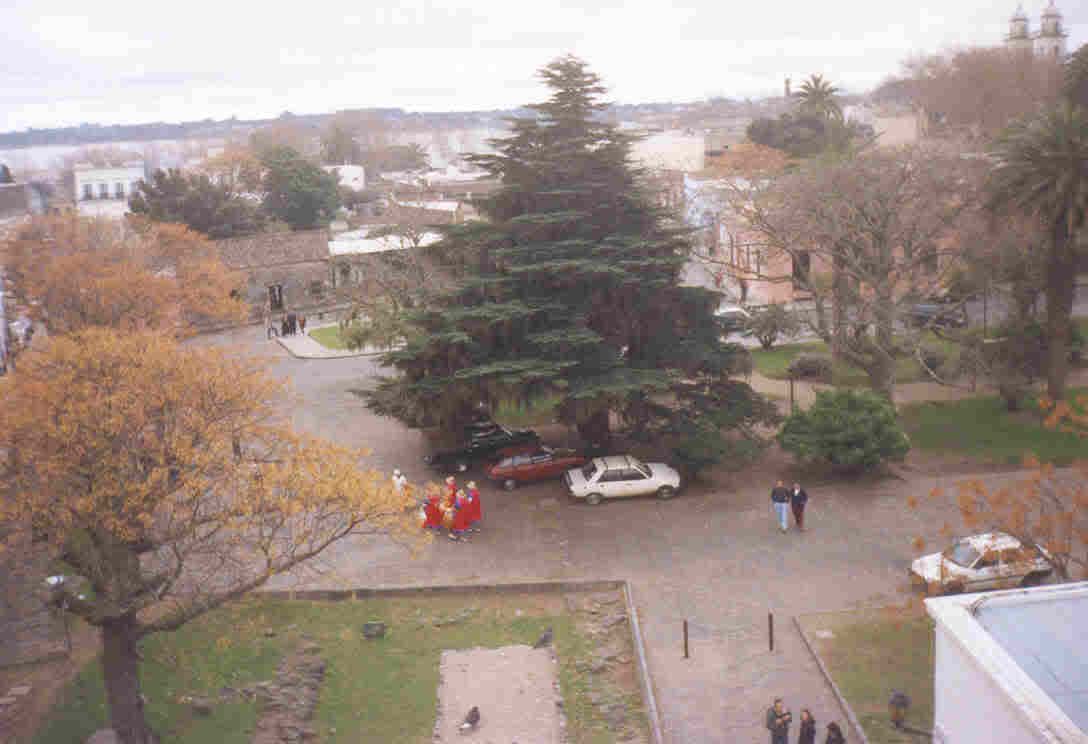 Apart from the nice walk alongside the river, plenty of nice buildings and some authentic streets, I saw the second half of some local football match, which was fun, not because it was a good match, but more because imho every sunday afternoon one should see some football, regardless of the level.
So in Colonia I had to have an early night, as this morning my bus left at 5.55am, which meant having to get up at 5.15am, not a hobby of mine I have to say.