Nearly 5 days spent in the capitol of Argentina, not a second too much. This certainly is a great city, as you might have deducted from the stories during the last days. It is impossible to describe the city in a few words, just as it is impossible to see the city in 5 days. I did give it a try though, resulting in very tired legs most nights. Going clubbing like some other travellers I met therefore wasn´t part of my programme. Can´t understand them anyway. Fly all the way across the world, then go for beer and music until 7am, sleep most of the city and manage to squeeze in a tiny walk in the afternoon before it gets dark. Must be me though, I was outnumbered.
The town centre, especially the area around the plaza de Mayo was beautiful, lovely buildings and always something happening. San Telmo with its old cobblestone streets, the artsy feel and lovely houses gave me a nice walk. I guess it is no coincidence that I walked through a film set there, though I wouldn´t know which film actually. Recoleta, not just a cemetery, but also a very posh neigbourhood, where the rich people seem to have found their place away from the poor and the busy.
La Boca, where the poor people live, good to see the contrasts.
All in all, I enjoyed my stay in Buenos Aires a lot. From visiting the congress to sitting in the Plaza de Mayo, from crossing the sixteen lane avenida 9 de julio, to watching the field of the Bombonera, from browsing books that are very tempting to buy, though my backpack wouldn´t like them all (nor would my back), to testing my Spanish skills in watching a movie about Che Guevara, never was I bored in this city.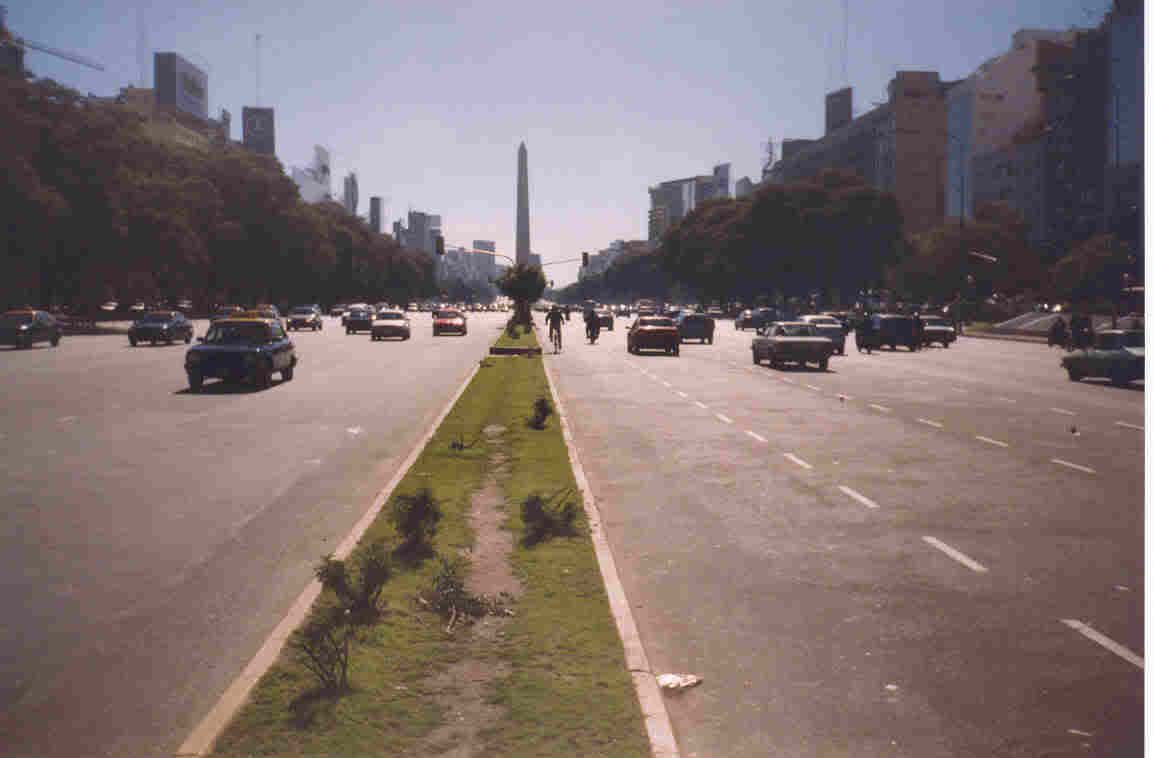 From the busy city life to rural Tierra del Fuego, the change can´t be much bigger.