Muziekcentrum Enschede, 9 december 2005, De Snevo's en de Dijk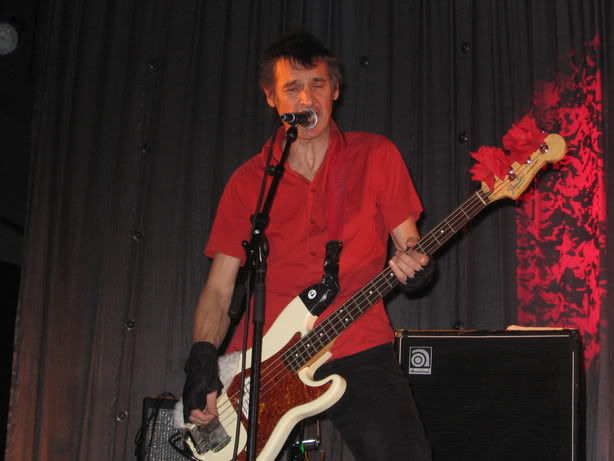 One of my favourite musicians is Theo Vogelaars. Not because he is such a great musician, but I like his devotion to the music. He used to play in the Tröckener Kecks, one of the best Dutch bands in the 80's and 90's, but was shocked a couple of years ago when singer Rick de Leeuw left the band. Vogelaars started a new band, Snevo's. I saw them in a small cafe in Hengelo nearly two years ago, yesterday they were the opening act for de Dijk in Enschede.
The crowd was largely Dijk minded, so plenty of surprises when the opening act started to play. Snevo's could be compared to early Kecks, or to Ramones with more sense of humour. Short songs, rock, a tad of punk, fun lyrics, but mostly plenty of fun trying to grow as a band. They played most songs from their only album, one new song and one cover, the not very obvious Marijke by Peter Koelewijn.
After the opening act, my evening was done. But I admit that De Dijk was fun as well.