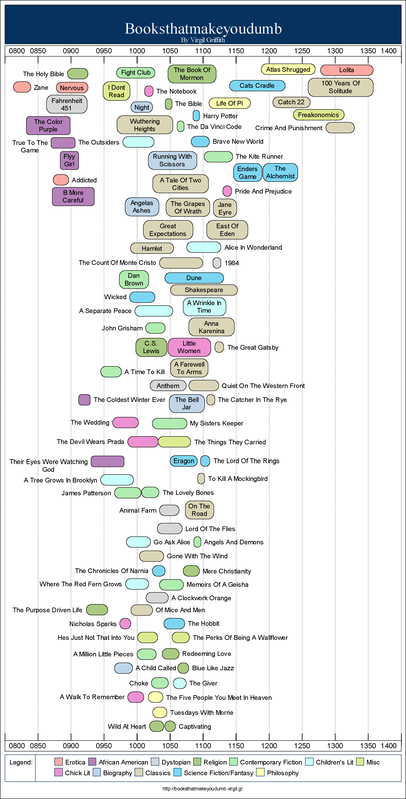 As you all know, I love reading. Hence I like this chart. Apparently there has been some research in the US about the relation between the books you read and your score in the final exam.
The first line immediately springs to attention. The Holy Bible results in a very low score, Lolita in a high score. So apparently it is better to read child porn than reading about the ten commandments.
Personally I'm quite chuffed that several of the books I love can be found near the highest scores (100 years of solitude, Catch 22, Crime and Punishment), whereas authors I don't like (John Grisham, James Patterson) appear on the left of the chart.
If the picture is a bit small and therefore difficult to read, you can always download the file:
Downloaden BooksthatmakeyoudumbHuge.png (272.7K)