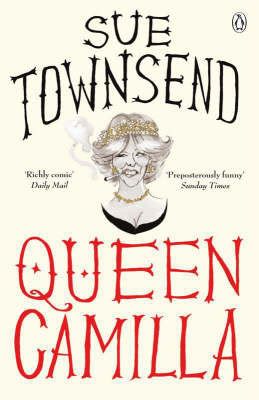 Sue Townsend – Queen Camilla (09-027)
Townsend is primarily known because of her Adrian Mole diaries. She has written some other great books. These days she seems to have chosen the big sales. Queen Camilla seems to me an obvious attempt at reaching the higher echelons of the best seller list.
Nothing wrong with that, just don't expect the book to be memorable. It is an interesting read, plenty of laughs, some hidden and some hardly hidden critical views of the direction the world is taken and some political issues thrown in for free.
After some weird election results the royal family have been banned to live in an Exclusion zone, where all lowlife has been put behind fences. One could draw some similarities with the Warsaw Ghetto in the early forties of last century, but for the sake of the book, we forget the idea. Camilla and Charles seem to make the best of it, Queen Elizabeth, no longer head of the state has a good relation with her next door neighbour, a typical working class lady who sometimes can't be bothered to dress properly and walks around in nightclothes.
In the background the political struggle keeps going. One party wants to bring back the royals, another wants to ban dogs. (Is there still a hint of realism left here? I doubt it). A letter arrives from someone who claims to be a child from the first time Charles and Camilla had an affair, mid sixties. That would make him third in line to the throne. Relevant, as the queen plans on abdicating and Charles might as well, if Camilla cannot get the title of Queen next to him, the future king.
Nice read, plenty of cheap laughs, interesting view of how England could become in a decade or so.
Quote: "One wonders how to reply to one's long-lost son, a son whose existence one was unaware of until yesterday, when we received your letter, your mother confirmed that she did in fact give birth to you in Zurich, on 21st of July 1965." (p.180)
Number: 09-027
Title: Queen Camilla
Author: Sue Townsend
Language: English (UK)
Year: 2006
# Pages: 443 (5793)
Category: Fiction
ISBN: 978-0-141-03263-4