Punda, Willemstad, Curaçao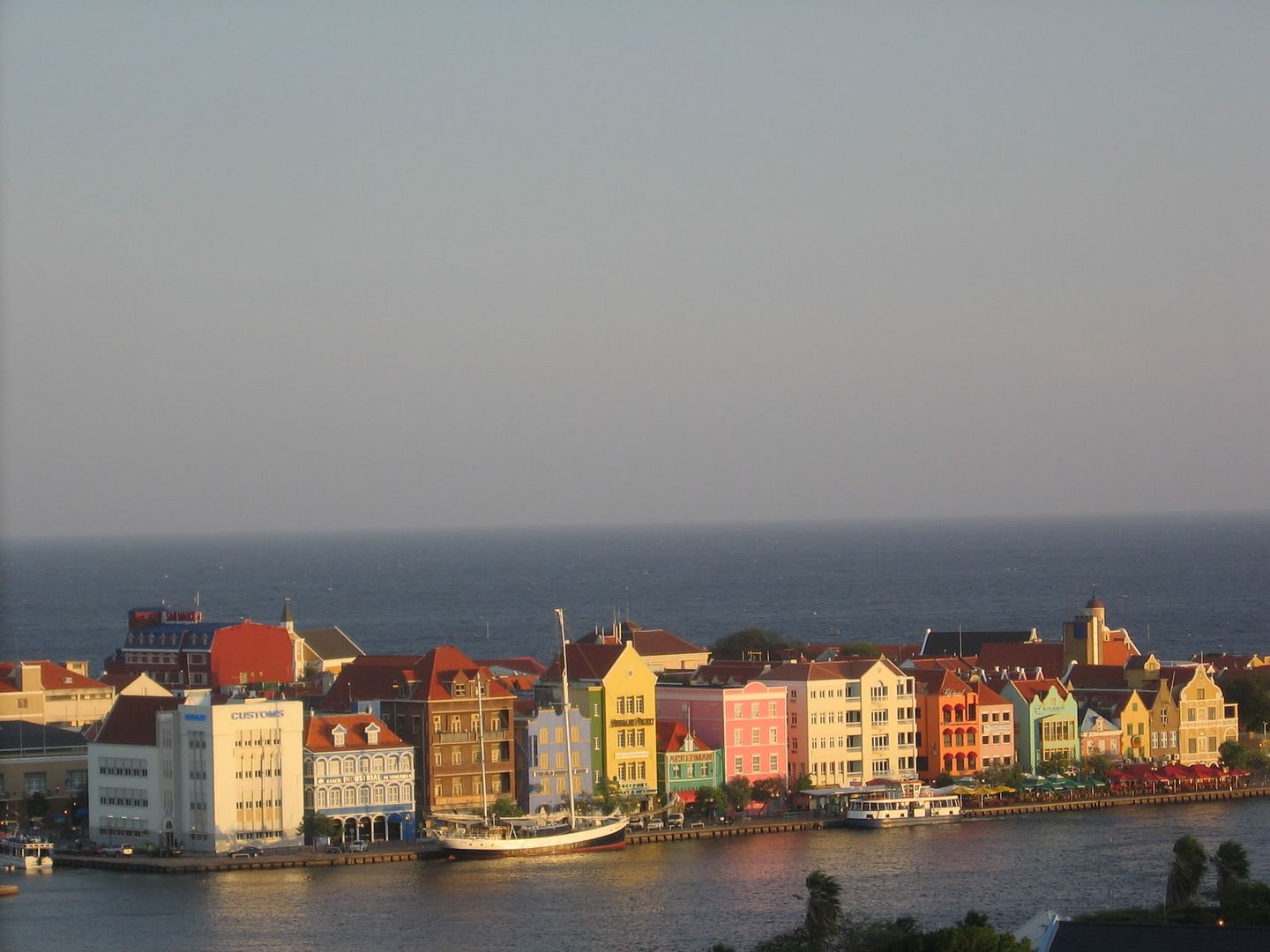 On a cloudy day, the end of the day the sun did manage to get through for a bit. Just enough to take a nice picture from the high bridge. Punda harbourside.
The story behind the coloured houses is great. As often in very hot area's (e.g. Andalusia) the houses were all white. The mayor of Willemstad had regular migraines, according to him due to the reflection of the houses on all the white houses. He ordered all houses to be painted. The people of Punda chose nice, tropical colours.
Later it turned out that our friendly mayor also had close ties with the management of a paint factory...