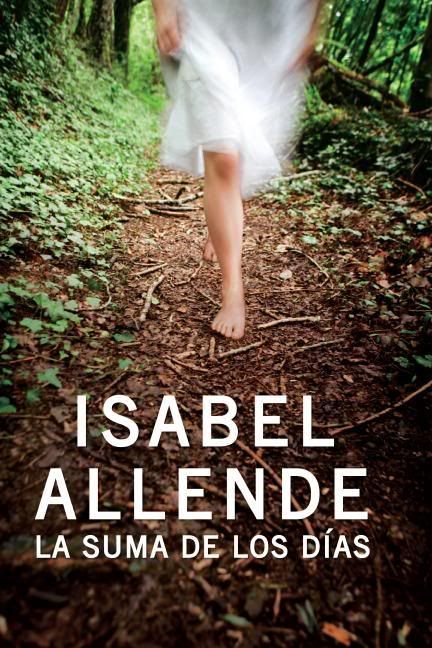 Isabel Allende – La suma de los dias
For years she has been one of my favourite authors. Every year I aim to read at least one book in Spanish. So I have read quite a few books by Allende now. Earlier this year I saw her on Dutch television. The interview was not short and every minute I began to like her less. She seems to have adapted completely to the American way of life in California (plastic surgery!), but hasn't lost the bad habits of the Latin world. Exactly the wrong combination in my humble opinion.
It didn't stop me from reading this book though. A writer and a person are not necessarily the same. Having read
Moab is my washpot
by Stephen Fry made me dislike him. Simultaneously I love his books and still like to watch his television work. So, when I started reading 'La suma de los dias' I was still looking for the great storyteller Allende can be.
She seems to have lost the plot though. This is not a book. This is not even a series of articles. It is a collection of ramblings, suitable for a weblog, though one for drama queens with few visitors. What a load of crap is she writing!
Three reasons I continued reading. I want to keep my own promise of reading a Spanish book at least once a year. The chapters were nice and short, hence quickly read. I was curious if the book could get worse, if I could lose even more sympathy for Allende. She gloriously manages that last feat time and time again.
The book is written as a long letter to her deceased daughter Paula. The book she wrote with the same name was impressive, now it looks like a marketing trick. "I've got a complete writers block, I just write to Paula what happened, knowing that millions will buy the book regardless." She was right. The book was a bestseller; I fell for it as well. But that does not make it a good book.
I don't want to know that you did set up a test for a possible girlfriend for your son. I don't want to read about all the people in your 'clan' and then find out on the last page that some people at least had the common sense to refuse to become a character in your book. I don't care that all the people in your surroundings are great people, best friends and all have great characters, though in the meantime they break relations as often as I go the hairdresser, they end up with all kind of diseases so rare that it seems easier to find a hitherto undiscovered island and the number of therapists and psychics you seem to see on a regular basis gave me the impression you would be better off in a house where they wear pyjama's with very very long sleeves, instead of writing books and annoying me with it.
After a long career to me the time has come for Allende to stop writing. Or at least to stop publishing, I don't care what you do in your Californian dream home. You've written several great books.
De amor y sombra
will always be one of my all time best books, but nowadays you should devote your time and energy to the people you care about. The world will be a better place for it.
Quote: "Tal vez Lori podria asumir la carga de mis tres nietos y lidiar con nuestro extraña familia sin que le hiciese mella, pero al verla en ese estado comprendi que era más vulnerable de lo que parecía a primera vista. Necesitaría un poco de ayuda. (p. 200)
Translation (mine, hence free): "Lori could easily take charge of my three grandchildren and also cope with this strange family of mine without problem, but seeing her in this state I understood that she was more vulnerable than she seemed at first sight. She needed a bit of help".
Number: 09-039
Title: La suma de los días
Author: Isabel Allende
Language: Spanish
Year: 2007
# Pages: 367 (8582)
Category: Chicklit
ISBN: 978-84-8346-796-1