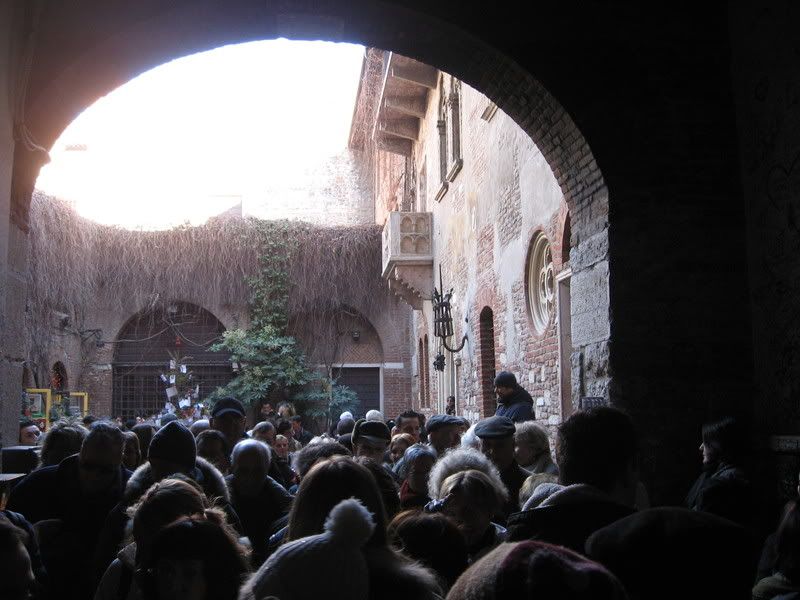 I always thought that William Shakespeare wrote the story about Romeo and Juliette. And he was born in Stratford upon Avon. Did he ever travel abroad? Not that someone knows.
Yet in Verona they found themselves a balcony that ever since is the 'orginal' balcony of Juliette. Hence busloads of tourists arrive there every day to admire the balcony. And several of them leave a
message
for the one they love on a wall.
To get a picture of yourself and the statue of Juliette you'd have to join the queue. And even then, many before you have touched the right breast of Juliette...