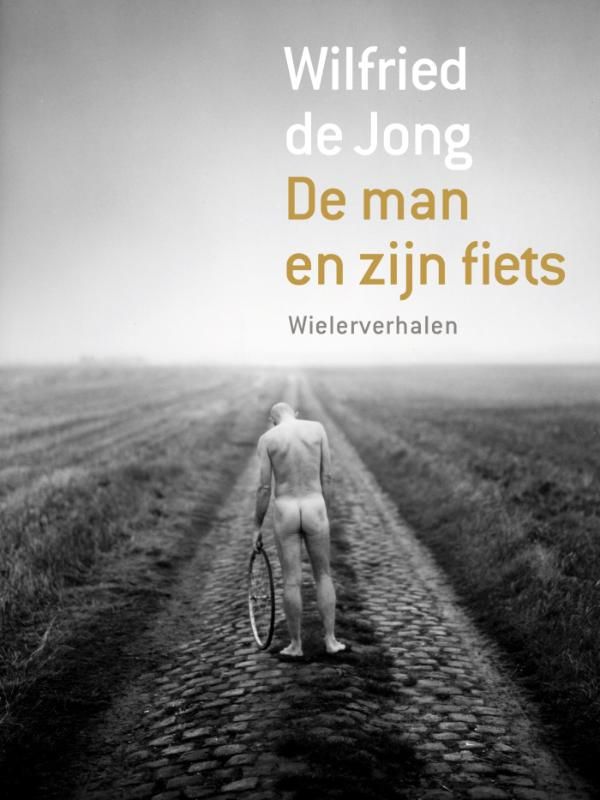 Wilfried de Jong – De man en zijn fiets
Ik zou niet weten wat hij bij het vakje 'beroep' zou invullen, zoals dat vroeger vaak op allerlei formulieren stond. Vroeger was hij cabaretier, op dit boek afgaand mag hij zich gerust schrijver noemen, al zijn journalist of documentairemaker volgens mij nog meer van toepassing. Het frustrerende voor minder getalenteerden is dat hij goed is in alles wat hij doet.
Ook dit boek bevestigt zijn klasse. Prachtige verhalen in de zijlijn van de koers. Sommige verschenen eerder als column of als kort verhaal elders, gezamenlijk vormen ze een mooie eenheid, een inzicht in de romantische geest van de liefhebber die wielrennen nog als heroïsche sport ziet en niet automatisch vraagt naar welke doping de renner heeft genomen. Die het niet zo zeer interesseert wie er wint, maar wel het verhaal zoekt achter de overwinning.
Het verhaal van de foto op de voorgrond had wat mij betreft niet perse in deze bundel gehoeven. Waarom zou je precies willen weten waarom de schrijver in zijn blote kont op de kasseien staat? Is het niet veel leuker om er een verhaal bij te bedenken, het beeld van de fotograaf (Stephan Vanfleteren!) voor zich laten spreken.
Citaat: "De oersprinter en wereldkampioen Mario Cipollini fietste in Reggio di Calabria in een roze, homo-erotische maillot buiten mededinging naar de meet. Puur voor de lol. Mooie Mario, geboren voor de show. Hij droeg een zonnebril op de fiets, terwijl het al laat op de avond was. Omdat we zijn kraaienpoten niet mochten zien? (p.66)
Nummer: 13-001
Titel: De man en zijn fiets
Auteur: Wilfried de Jong
Taal: Nederlands
Jaar: 2009
# Pagina's: 208
Categorie: Sport (Wielrennen)
ISBN: 978-90-5759-338-3
Meer:
Blue on Bike
Interview
door Ernest van de Kwast
Goodreads
Officiële site
Wilfried de Jong
8Weekly
Deadline.nl
Studenten.net
Wilfried de Jong's boeken op Gerbie.nl:
De opheffing van Bob
Aal
De linkerbil van Bettini