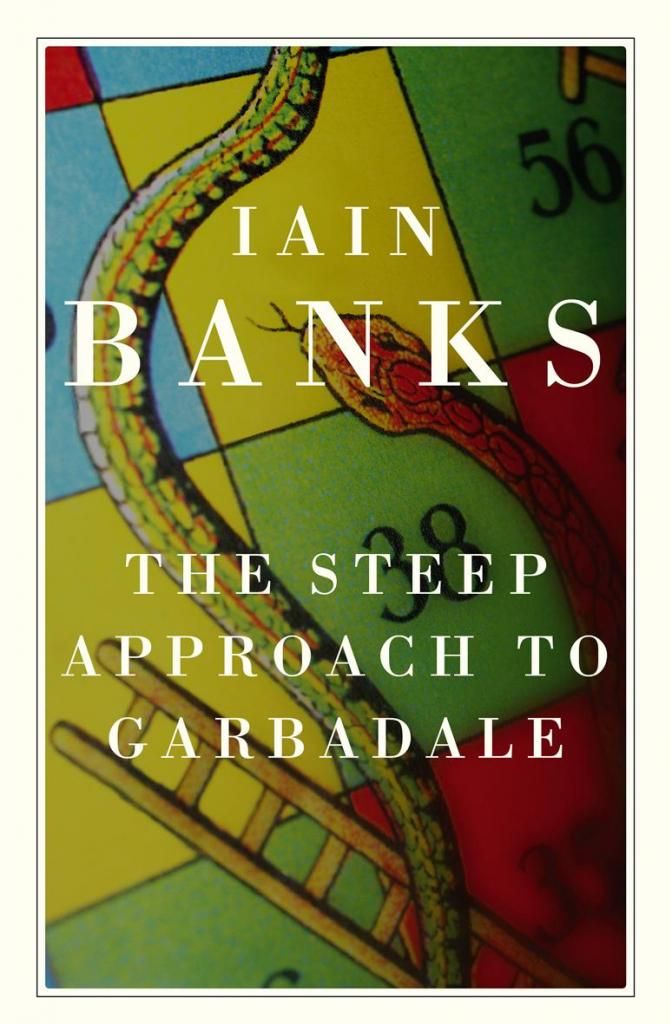 Iain Banks – The steep approach to Garbadale
Een mooi rijtje staat er al in mijn kast. Enkele schitterende boeken. Ook een aantal tegenvallende. En eigenlijk daarom nog meer een favoriete schrijver geworden. Want wat is nou menselijker dan iemand die de ene keer geniaal is, de keer daarop onbegrijpelijk. Zonder enige twijfel weet ik dus dat ik elk boek van Banks zal lezen. Al moet ik nog wel even nadenken over zijn boeken met de 'tussen-M', allemaal scifi, een genre dat mij totaal niet ligt.
Groot was dan ook mijn opluchting toen ik onlangs in Istanbul, met het enige boek dat ik bij me had al bijna uitgelezen, dit boek zag liggen op de boekentafel in het hotel. Een heel oeuvre weggelezen, slechts twee boeken ontbraken. Een daarvan staat al in mijn boekenkast, dit was de andere. Zonder enige twijfel week ik dan ook af van het thematisch lezen waarmee ik dit jaar was begonnen. Alhoewel, mocht ik het uitbreiden tot sport en spel, dan past dit boek er nog wel in.
Alban is een van de familieleden van de stinkend rijke familie die ooit het bordspel Empire! op de markt bracht. En hij moet samen met verre neven en nichten, oude ooms en tantes en zijn grootmoeder besluiten of de aandelen verkocht worden aan een typische Amerikaans spellengigant. Zoals te voorspellen valt, speelt er in een familiebedrijf veel meer mee dan alleen de rationele beslissing. Niet alleen geld is doorslaggevend.
Zoals in eerdere boeken is ook de familie van Alban verknipt. Een oom die naar HongKong is verbannen. Oma en een oudtante die de touwtjes in handen hebben op hoge leeftijd. Zijn moeder die al erg vroeg uit zijn leven verdween. Zijn nicht Sophie, tevens grote liefde die uit zijn leven verdween.
Naast het prachtige verhaal vol met flashbacks waardoor het verhaal steeds een andere lading krijgt, heeft Banks door het gegeven een prachtige kans om zijn kritiek op het kapitalisme te verwoorden, via hoofdpersoon Alban, die gaandeweg steeds spraakmakender wordt, steeds minder kleurloos. "You said it all came down to imagination. Conservative people don't usually have very much, so they find it hard to imagine what life is like for people who aren't just like them. They can only empathie with people just like they are: the same sex, the same age, the same class, the same golf club or nation or race or whatever. Liberals can pretty much empathise with anybody else, no matter how different they are." (p.314) en "He wanted peace and love and all that shit for the whole fucking world and you'd imagine that sort of stuff would be fairly near the top of everybody's wish list, but it was all going in the other direction, descending into madness and barbarisme, reverting to a mind-numbing, morality-sapping sat of cruel, mutually intolerant superstitiën and authoritatianisms. Stupidity and viciousness were rewarded, illegality not just tolerated but encouraged, lying profoundly worked, and torture was justified – even lauded. Meanwhile the whole world was warming up, getting ready to drown. (p.327)
Alban is de perfecte hoofdrolspeler in een familiedrama dat zich vijftig jaar geleden had kunnen afspelen, maar tegelijkertijd erg actueel is. Banks is er weer in geslaagd mij mee te slepen in een prachtig epos. Tot mijn grote vreugde vond ik een maand geleden in Dublin nog een boek van hem dat ik nog niet had. Al was het nieuws begin deze
maand
een stuk minder vrolijk. Banks is terminaal ziek en gelooft niet dat hij 2014 nog gaat halen. Er komt nog een laatste boek van hem uit en dan is het afgelopen. Triest bericht aan het eind van een positief verhaal. Ik kan er ook niets anders van maken.
Nummer: 13-015
Titel: The steep approach to Garbadale
Auteur: Iain Banks
Taal: Engels (Schots)
Jaar: 2007
# Pagina's: 390 (2696)
Categorie: Literatuur
ISBN: 978-0-349-11928-1
Meer:
Banks'
website
Wikipedia
Goodreads
Guardian
The Australian
Meer Banks door Gerbie gelezen:
Whit
The Bridge
Canal dreams
Complicity
Dead air
Espedair street
A song of stone
Walking on glass
The wasp factory