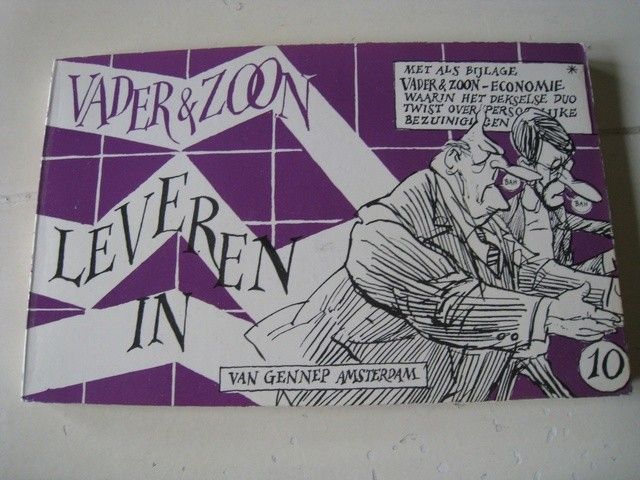 Peter van Straaten – Vader & Zoon leveren in
Heerlijk zo'n kringloopwinkel waar alle boeken netjes op alfabet staat, maar niemand een idee heeft of het goede of slechte boeken zijn. Boeken waar elke antiquair de deur voor dichthoudt, kosten twee euro omdat ze er nog goed uitzien, terwijl pareltjes voor 60 cent mee mogen, omdat het er wat ouder uitziet. Het kost dus wat moeite, wat snuffelen, maar uiteindelijk loont het, als je die moeite wil nemen.
Dus terwijl dochterlief bij het speelgoed iets mag uitzoeken, heeft papa even de tijd om te snuffelen. De Vader & Zoon reeks heb ik nog steeds niet compleet. Ik heb ook geen zin om bij een handelaar de hoofdprijs te betalen, maar op deze manier via kringloop en rommelmarkt, hoop ik de serie ooit compleet te krijgen. (mocht je willen helpen, ik mis nog deel 8, 12 en 13)
Van Straaten is een icoon, een van de beste tekenaars van Nederland. Met een geweldig gevoel voor humor.
Citaat: "Jij bent jong...Onzeker...Daarom heb je overal een mening over...Als je wat ouder wordt, merk je dat de dingen te gecompliceerd zijn voor een mening...dan ben je alleen nog maar onzeker"
Nummer: 14-009
Titel: Vader & Zoon leveren in
Auteur: Peter van Straaten
Taal: Nederlands
Jaar: 1981
# Pagina's: 112 (1674)
Categorie: Cartoons
ISBN: 90-6012-481-2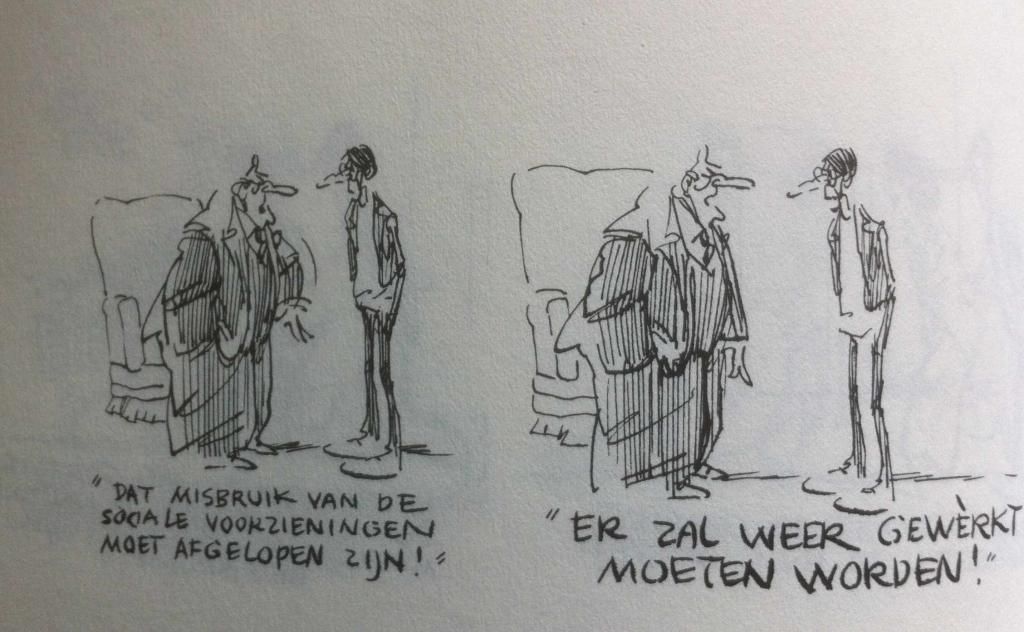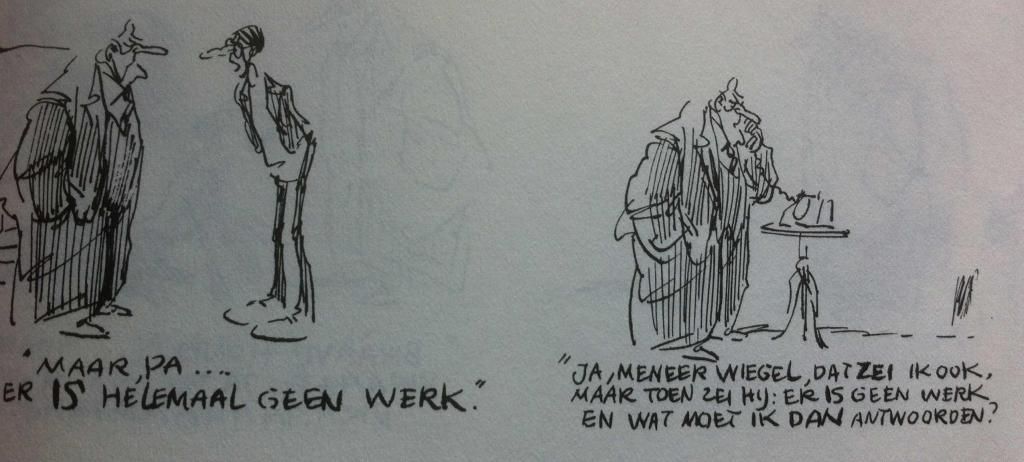 Meer van Straaten op gerbie.nl:
Handbagage
Hoezo oud
Roken neuken drinken
Zijn we er al
Waarom ligt mijn boek niet naast de kassa
Mens & bedrijf
Vader en Zoon door dik en dun
Vader en Zoon staan op de tocht
Vader en Zoon in de bocht
Vader en Zoon tegen wil en dank
Vader en Zoon zetten door