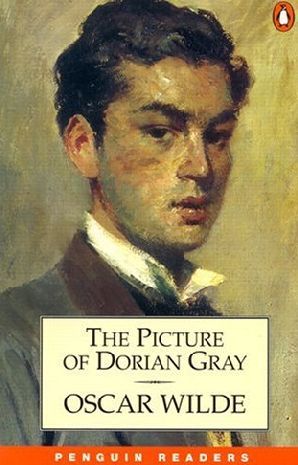 Oscar Wilde – The picture of Dorian Gray
Sommige boeken doe je erg lang over. In dit geval wist ik dat al vooraf. Het kwam naar mij toe in 81 delen, het eerste mailtje op 11 mei vorig jaar. Het laatste deel kwam via DailyLit op 19 januari. En dan las ik het onregelmatig. Tussendoor. Even, wanneer ik ergens moest wachten en geen boek bij me had, maar wel mijn telefoon. Of tijdens het surveilleren. Of gewoon, wanneer ik nieuwsgierig was naar het volgende deel.
Veel heb ik niet gelezen van Wilde, moet ik toegeven. Dit schijnt zijn bekendste werk te zijn. Of het zijn beste is, geen idee, daarvoor zou ik meerdere boeken moeten lezen. Wel viel het me op dat het boek, een eeuw en een kwart geleden geschreven, behoorlijk tijdloos is. De ijdelheid der hogere klasse, de leegheid van het bestaan, het Britse klassensysteem en de daarmee samenvallende gevoeligheden, het had ook een eeuw later geschreven kunnen zijn.
Al snel vond ik het verhaal boeiend, leeslust opwekkend. Maar zo ongeveer op de helft, na de tragische dood van Sybil Vane, kakte het in. Geen idee wat er allemaal gebeurde met Dorian, maar het was verwarrend, saai, bijna niet door te komen. Net zo onverwacht als dat gebeurde, zo begon het boek toch weer te leven om een boeiend laatste kwart aan de lezer te bieden, waardoor je uiteindelijk toch het idee hebt een prachtig boek gelezen te hebben.
Dorian Gray is een erg Brits karakter, zijn geweten speelt regelmatig op, maar tegelijkertijd is de uiterlijke verschijning minstens zo belangrijk. Zijn verliefdheid op de volkse Sybil brengt hem in diepe problemen, maar het zorgt wel voor de broodnodige spanning. Zowel in zijn leven, als in dit boek. Het schilderij dat naam geeft aan het boek is een bijzondere, het verandert met de stemming van Dorian. Beauty lies in the eye of the beholder, lijkt van toepassing.

Waarschijnlijk is DailyLit niet de beste manier om Dorian Gray tot je te nemen. Het is een mooi verhaal dat niet over maanden uitgesmeerd had moeten worden.
Citaat: "In the seventh chapter he tells how, crowned with laurel, lest lightning might strike him, he had sat, as Tiberius, in a garden at Capri, reading the shameful books of Elephantis, while dwarfs and peacocks strutted round him and the flute-player mocked the swinger of the censer; and, as Caligula, had caroused with the green-shirted jockeys in their stables and supped in an ivory manger with a jewel-frontleted horse; and, as Domitian, had wandered through a corridor lined with marble mirrors, looking round with haggard eyes for the reflection of the dagger that was to end his days, and sick with that ennui, that terrible taedium vitae, that comes on those to whom life denies nothing; and had peered through a clear emerald at the red shambles of the circus and then, in a litter of pearl and purple drawn by silver-shod mules, been carried through the Street of Pomegranates to a House of Gold and heard men cry on Nero Caesar as he passed by; and, as Elagabalus, had painted his face with colours, and plied the distaff among the women, and brought the Moon from Carthage and given her in mystic marriage to the Sun" (53/81)
Nummer: 16-004
Titel: The picture of Dorian Gray
Auteur: Oscar Wilde
Taal: Engels
Jaar: 1890
# Pagina's: 254 (936)
Categorie: Literatuur
ISBN: 978-0-3757-51516
Meer:
Wikipedia
Goodreads
Download zelf
Bookrags citaten
1973 verfilming
Meer Wilde via Gerbie:
Oscar Wilde zegt het
The Canterville Ghost