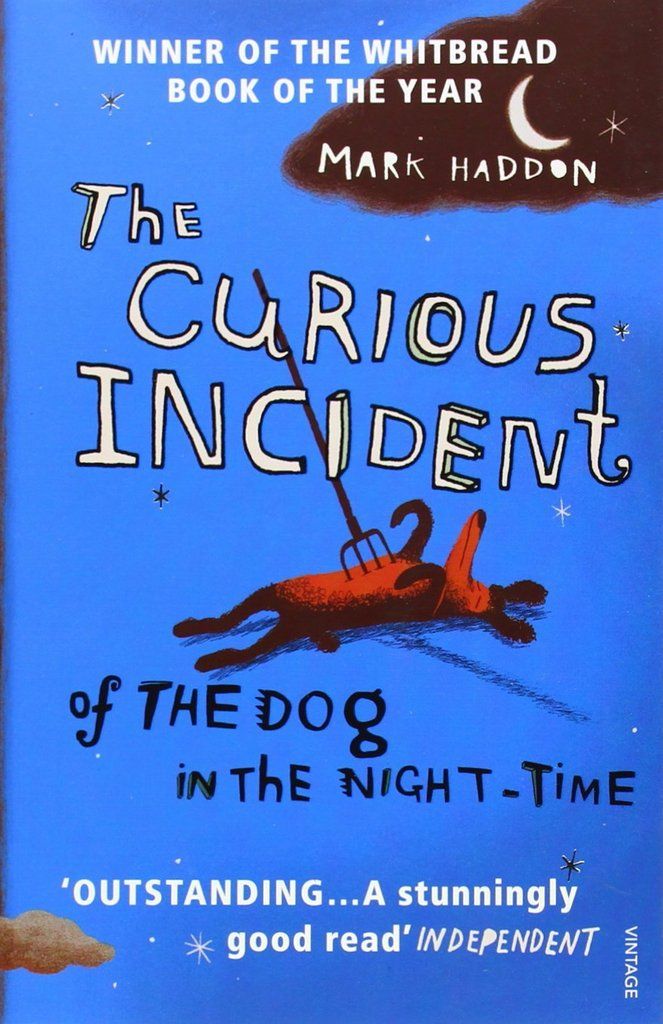 Mark Haddon – The curious incident of the dog in the night-time
Typisch zo'n boek dat je gelezen moet hebben, maar op de een of andere manier kwam het er nooit van. En tegen de tijd dat ik eindelijk begon, was ik er zo doorheen. Geweldig om te lezen dus. Het zou ook een kinderboek kunnen zijn, al zal er het een en ander langs de kinderziel heen gaan. Niet dat dat erg is. Christopher is vijftien en is hoofdpersoon en verteller van het verhaal dat begin met de vondst van de hond van de buren in de voortuin. Dood. Hij besluit dat hij gaat uitzoeken wie de hond vermoord heeft. O ja, Christopher heeft Asperger. Dat maakt het natuurlijk allemaal niet eenvoudiger.
Dat het boek begon met hoofdstuk 2 vond ik grappig. Het sloeg 4 over. Ook leuk. Pas veel later had ik door dat de hoofdstukken allen priemgetallen zijn. Nog later wordt dat ook uitgelegd. Zo zit er veel in dit boek dat op het eerste oog irrelevant of onbeduidend is. Maar tegelijkertijd is het gewoon een grappig verhaal, een whodunit maar dan anders. Een inzicht in het hoofd van iemand met Asperger.
Haddon schreef een prachtig boek, geregeld zat ik in mijn eentje te gniffelen. Vaak zat ik zijn raadsels op te lossen. Ik leerde een klein beetje over Asperger. Ik leerde hoe de wereld omging met hem. Het boek won vele prijzen. Ik begrijp dat.
Citaat: "I said that I wasn't clever. I was just noticing how things were and that wasn't clever. That was just being observant. Being clever was when you looked at how things were and used the evidence to work out something new. Like the universe expanding, or who committed a murder. Or if you see someone's name and you give each letter a value from 1 to 26 (a = 1, b = 2 etc.) and you add the numbers up in your head and you find that it makes a prime number, like Jesus Christ (151), or Scooby Doo (113), or Sherlock Holmes (163), or Doctor Watson (167)." (p.32)
Nummer: 16-021
Titel: The curious incident of the dog in the night-time
Auteur: Mark Haddon
Taal: Engels (UK)
Jaar: 2003
# Pagina's: 272 (5177)
Categorie: Fictie
ISBN: 978-0-099-45025-9
Meer:
Wikipedia
Goodreads
Zelf lezen
Movie trailer