Arrival at 10pm, next flight 2.50 hrs later. 40something minutes needed to get to the other terminal, some food (why is it that airport food is always cold when it should be warm, warm when it should be cold, heavily overprized and served by someone who is guaranteed not to smile. Do they select angry looking people to work at airports?) and some reading and that time went by easily.

Half an hour late in the plane, no problem either. Waiting a bit before taxiing, I can live with that. But before take off some problems reappeared. We had to get back to the terminal. Then out of the plane, to a desk, to a bus and on to a hotel. I am curious if they managed to get everyone there, as it was complete chaos and even though I do understand spanish, this went to fast for me. I just followed the crowd. 4.30 am I finally got my room key.

I decided not to sleep too much, for 2 reasons. The flight would be a lot longer if you stay awake all the time and I got the chance to see Madrid. This was my 4th time at Madrid airport, though I was never allowed out, now I was forced, I might as well take the opportunity.

So after breakfast I took the metro into towncenter and walked around for an hour and a bit, saw some nice buildings and decided to go the Santiago Bernabeu instead of the Prado. Football stadium instead of museum, priorities in life...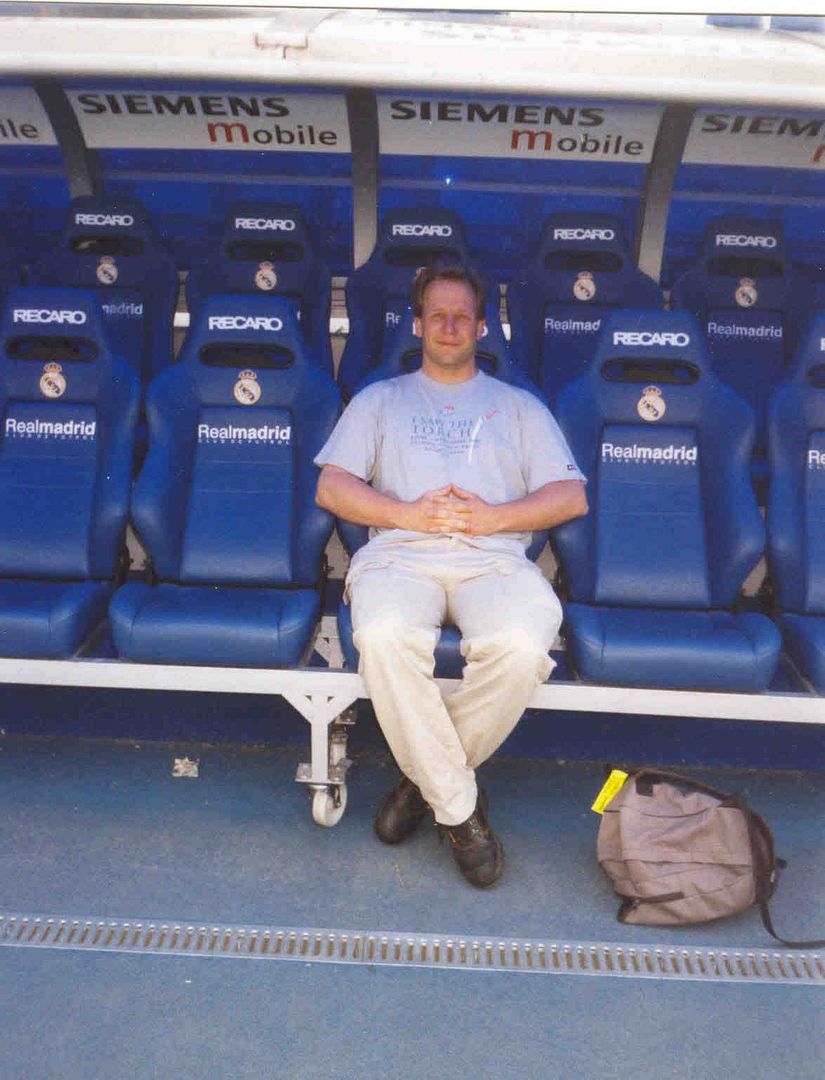 So I walked the tour of the stadium, dressing room, trophy room etc. took the metro back to the hotel, had lunch and was taken back to the airport. 15 hours delay, but not a bad day at all. One has to make the best of everything...