The Olympic games are over. Cold Turkey today. I really enjoyed these two weeks, especially the second one. Not because of the better events, but because I had a week school holidays so I was able to follow a lot.

I loved the two Canadian girls (Hughes and Klassen) laughing with no end after their Gold-Bronze on the 5km.



I really enjoyed watching my favourite distance (10km men) while writing and seeing an outsider, though he should have been a favourite anyway, Bob de Jong take gold:



I saw some old heroes again:



Wasn't very keen on the people from my country in orange:



Enjoyed the Italians doing well: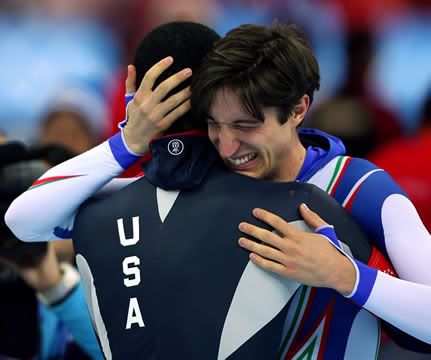 But couldn't understand how one can fall and still win silver:



Only 3 years and 50 weeks to go. Anybody in Vancouver wants to lodge me for a forthnight?