Peter van Straaten – Zijn we er al? (07-064)

Rainbow is bezig met een hele leuke serie Peter van Straaten boeken. Thematische bundels van de beste Nederlandse cartoonist. Deze bundel, de titel geeft het al weg, gaat over reizen, vakanties en vooral de moderne vakantieganger zelf.

Als altijd weet van Straaten zonder enig probleem de mens neer te zetten als een tragisch figuur, de meeste vakantiegangers zijn dat natuurlijk ook. Prachtige quotes, die zelfs zonder tekening werken: "Is ze mooi? Ik hóór je je buik inhouden." Of "Volgend jaar gaan we gewoon weer naar Vlieland"

Ik krijg nooit genoeg van Peter van Straaten's tekeningen.

Nummer: 07-064
Titel: Zijn we er al?
Auteur: Peter van Straaten
Taal: Nederlands
Jaar: 2007
# Pagina's: 160 (11527)
Categorie: Humor
ISBN: 978-90-417-0702-4


For those who can't read Dutch, yet still want to know why I'm raving about this Dutch author every year again, one cartoon that can be understood by most of you: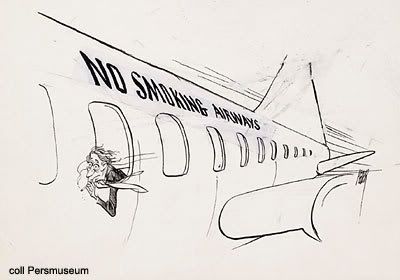 And one more in Dutch as well: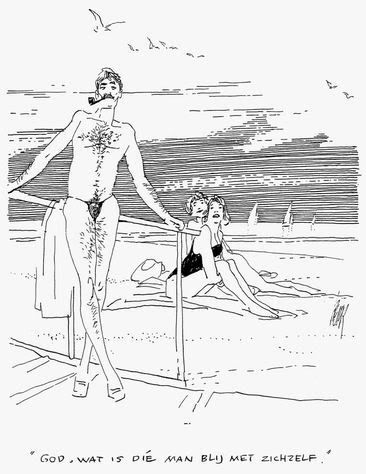 Roughly translated: "God, that man sure seems content with himself"