Nu de Olympische Spelen weer in volle gang zijn, beginnen bij mij de herinneringen terug te komen van Sydney 2000. Daar werkte ik als vrijwilliger, zoals velen wel zullen weten, zoals ook te lezen was op deze site. De verhalen van het Olympisch dagboek vormden de basis voor een boek dat ik nu in eigen beheer heb uitgegeven. Het is simpel te bestellen via internet.
Een verhaal van een insider over het grootste sportspektakel op aarde,
die toch weer als buitenstaander keek naar wat er allemaal om hem heen
gebeurde. Een verhaal over prachtige sportwedstrijden, over Nederlandse
fans en het Holland Heineken House, over gesprekken met sporters, over
de organisatie van de tienduizenden vrijwilligers, over een prachtige
stad, met geweldige inwoners.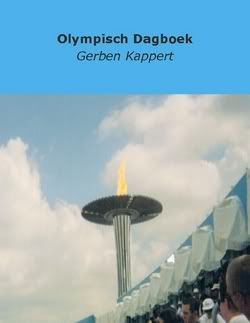 De site waar het boek opstaat vind je hier. Een leuke site waar boeken kunnen worden uitgegeven, waar boeken pas worden gedrukt als ze besteld worden. Via die link kun je dus meer te weten komen over het boek, een paar bladzijden lezen en het natuurlijk ook bestellen. Zegt het voort, zegt het voort!
Excuse me non Dutch speaking readers of this LiveJournal. There is not much use translating this post. I am promoting the book I just published via the web (publishing on demand) about the Olympic Games. And is the book is in Dutch, there is not much use for promotion in any other language. But if you really want to buy it, do feel free!